Hi all,
I've made a seperate post for all the screenshots I'm planning , coz
trawling though 4 pages for Dark Res. is a bit too much when adding a new post every time, yes

?
aaaaanyway here goes:
"Underworld"-maps are basically the sections between two "outside" maps.
Here you can see the type of lighting I've used.
Currently experimenting with red and yellow lights and the radius of each light. Blue is used for parts of the map where water is being used. The screenshot above is a great example.
There's one texture at the moment, because changing textures in Maplet is a real pain. Decorator does a much better job.
There are some long corridors. Breaking up the monotony of flat surfaces with some architectural niceties. Columns , Arches , .. the works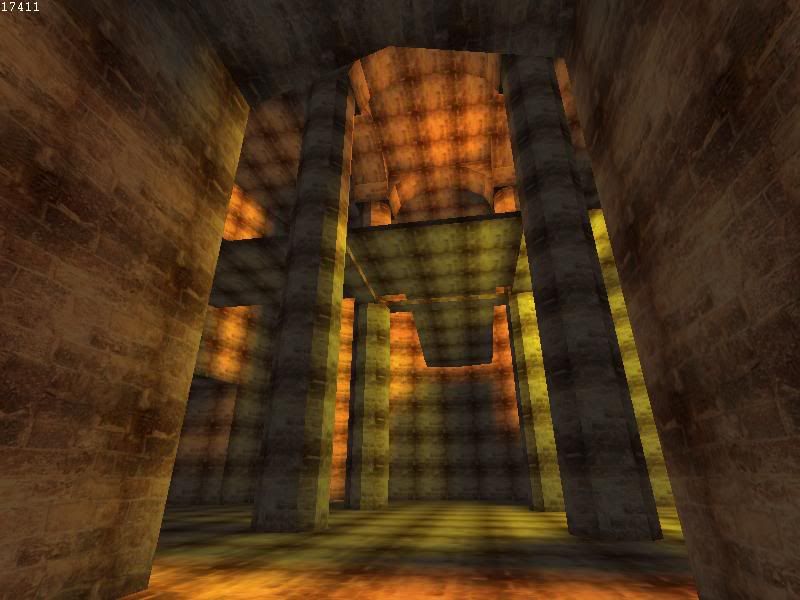 Halls with orange(ish) lighting and some great shadows

Some rooms are on top of each other , as well as some corridors.
Corridors that "cross each other's path" are great architectural challenges.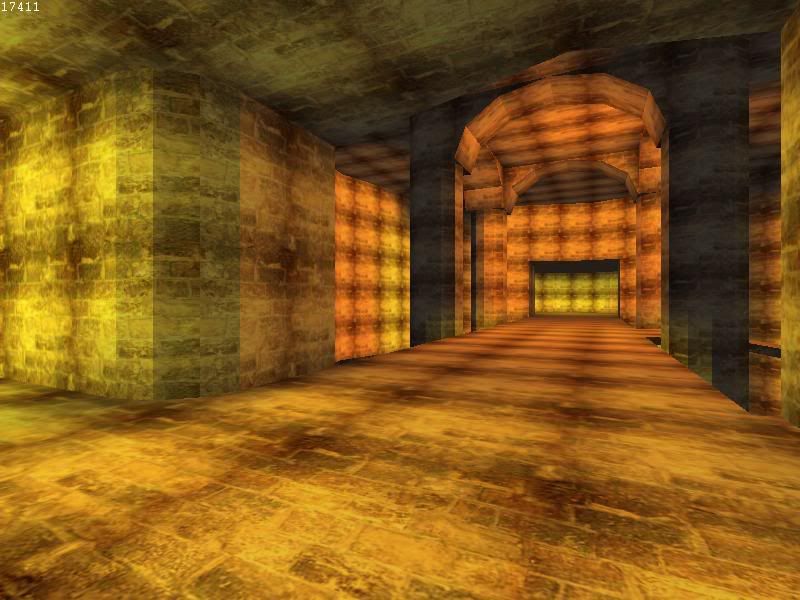 The same hall as in the previous screenshot, except that it is now viewed from a corridor in the top-section of the map.
Early maps are easy to traverse.
Later maps will progessivly get more difficult. Flipping switches, solving puzzles , secret rooms etc etc.
Test with Light-Yellow Lighting ( used for catching the attention of the player) light-radius is upped to 100 instead of the usual 5 or 10. Witness the effects ! Also Lightmap-detail is changed from LOW to HIGH.
Well that's it from me so far. Hope you like the screenies