Max popped into Ye Olde Blah to give us all a sneak peak at his new project – Legends of Salamanca!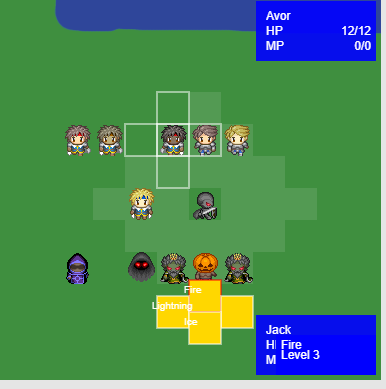 The game is still early in development, but it's already looking very Shining-style. Max shared more information (and screenshots) in his forum post about the project:
Its in the very early prototype stage. I thought I would create a game that people could play in their browser without downloading anything, that might increase the likelihood that people give it a go! I am using the HTML 5 Canvas element so its all in Javascript. The source is actually in Typescript but then its transpiled into a Javscript bundle.

I wanted the game mechanics to be instantly recognisable as a homage to Shining Force 1 and 2, but I want to put my own elements into it as well – so there might be something a bit different comming.

I am just using free assets I found on itch and elsewhere at the moment, but I may want to pair up with an artist at somepoint if I see anyone's artwork that I think would be good for the game!
You can play an in-progress version of the game on itch.io: Legends of Salamanca.
Be sure to stop by Ye Olde Blah or itch.io and leave a comment on the demo. It's always good to have feedback at these early stages in a project.