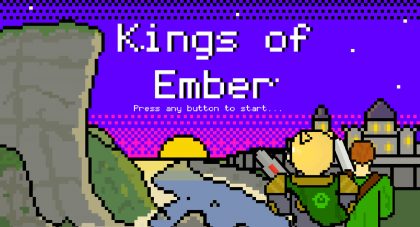 There's a new update to Kings of Ember!
DrEthan stopped by the forum with a quick overview of what's new:
I released a small update on Game Jolt, here is a synopsis.

Battle walk animations for the enemies
Settings menu
Logic in dialogues
The latest version is available from GameJolt for Windows, Mac OS and Linux:
Quick battle tip: The Brickman is a little tough with the starting sword. There are stronger weapons available from the shop that can be bought once a few enemies have been defeated.
---
Source: Kings of Ember Fan Game